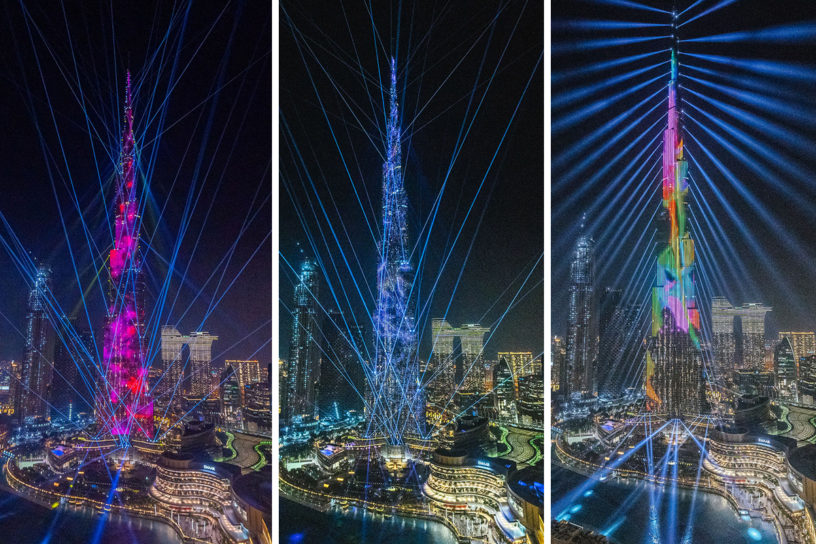 World of Colour is lighting up the sky
Get your camera ready because the Burj Khalifa has a spectacular new light show, World of Colour.
The Burj Khalifa light shows are incredible sights whether you're a tourist visiting Dubai or a long-time resident, and this one promises to be as striking as the rest.
Burj Khalifa World of Colour will illuminate the world's tallest tower, as well as Dubai's skyline, with kaleidoscopic colours and lasers as the world-famous LED screen showcase the shades of colour spectrum and different shapes. There are 1,200,000 lights on the Burj Khalifa, and they will all illuminate the sky for the show.
If you rang in 2022 watching the Burj Khalifa New Year's Eve fireworks and light show, the World of Colour promises to have the same Instagram appeal and energy as that multicoloured NYE show.
The World of Colour shows at the Burj Khalifa are happening every Wednesday to Friday starting at 7.45 and 9.45 pm. On the weekend, shows take place Saturday to Sunday at 7.45pm, 8.15pm and 9.45 pm.