"Breathtaking" is an adjective most often cheaply used to describe artwork with pleasant colors or large scope. Believe me when I say I mean it literally, in regards to teamLab's verbosely-titled installation, Crows are Chased and the Chasing Crows are Destined to be Chased as well, Transcending Space. Air escaped my lungs as I stood, sat, and walked through the four-minute sequence. Anticipation builds like the climb of a roller coaster, with initially slow forward momentum growing as you get your bearings, culminating in a race through glowing van Gogh-like swirls among a murder of the titular crows. Watch with headphones on, because the music is half the joy of the installation.
As teamLab points out in the video description, "When you stand near a certain designated space within the artwork, the boundary between the wall and the floor disappears, the real space dissolves, eventually we become immersed in the artwork world, and the lines drawn by the trails of the crows appears to be drawn in three dimensions in the space." The stunning visuals are not a pre-recorded loop, but a generative experience that's different every time. I stayed for three sessions in a row and it was varied and moving every time. The video below is but a teaser for the in-person experience at Marina Bay Sands Singapore's exhibition of teamLab's work, Future World: Where Art Meets Science.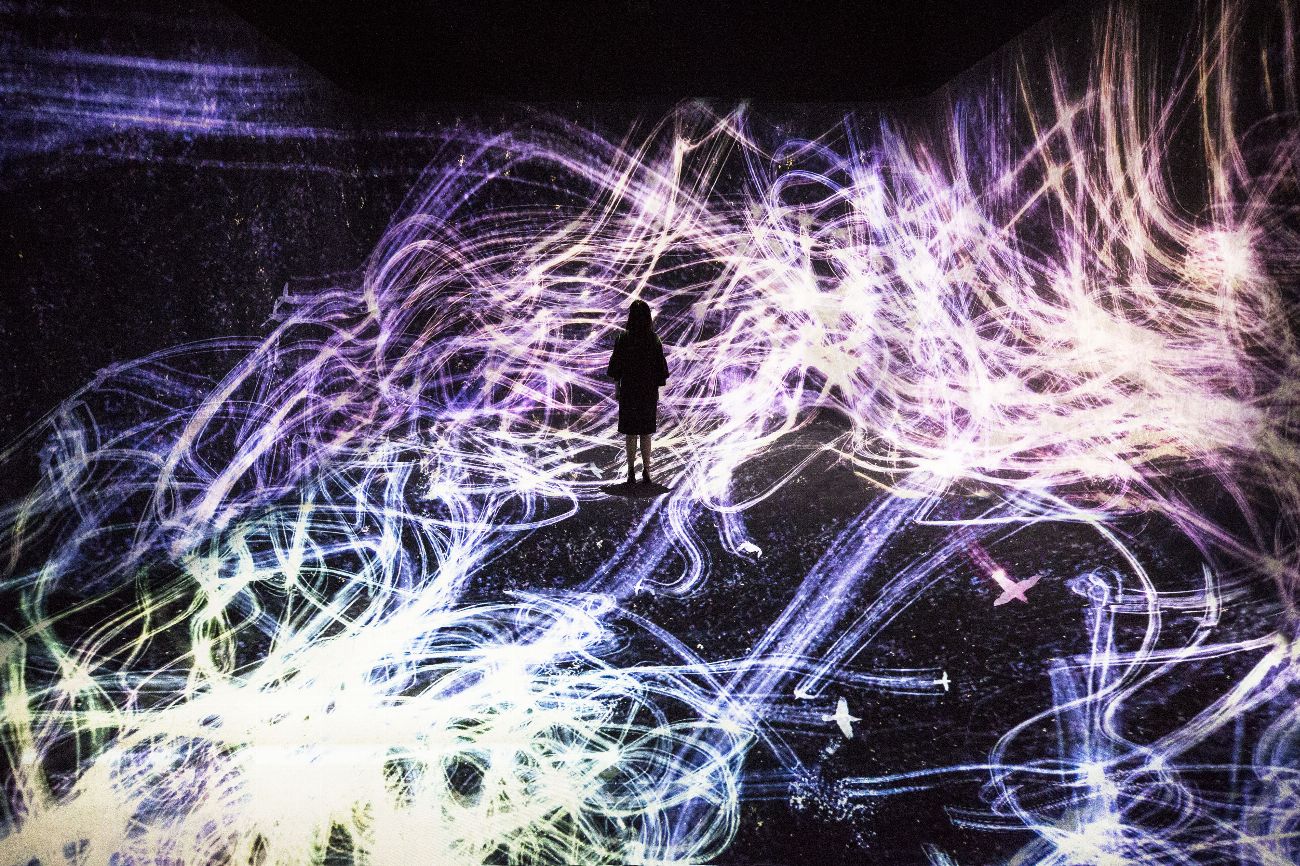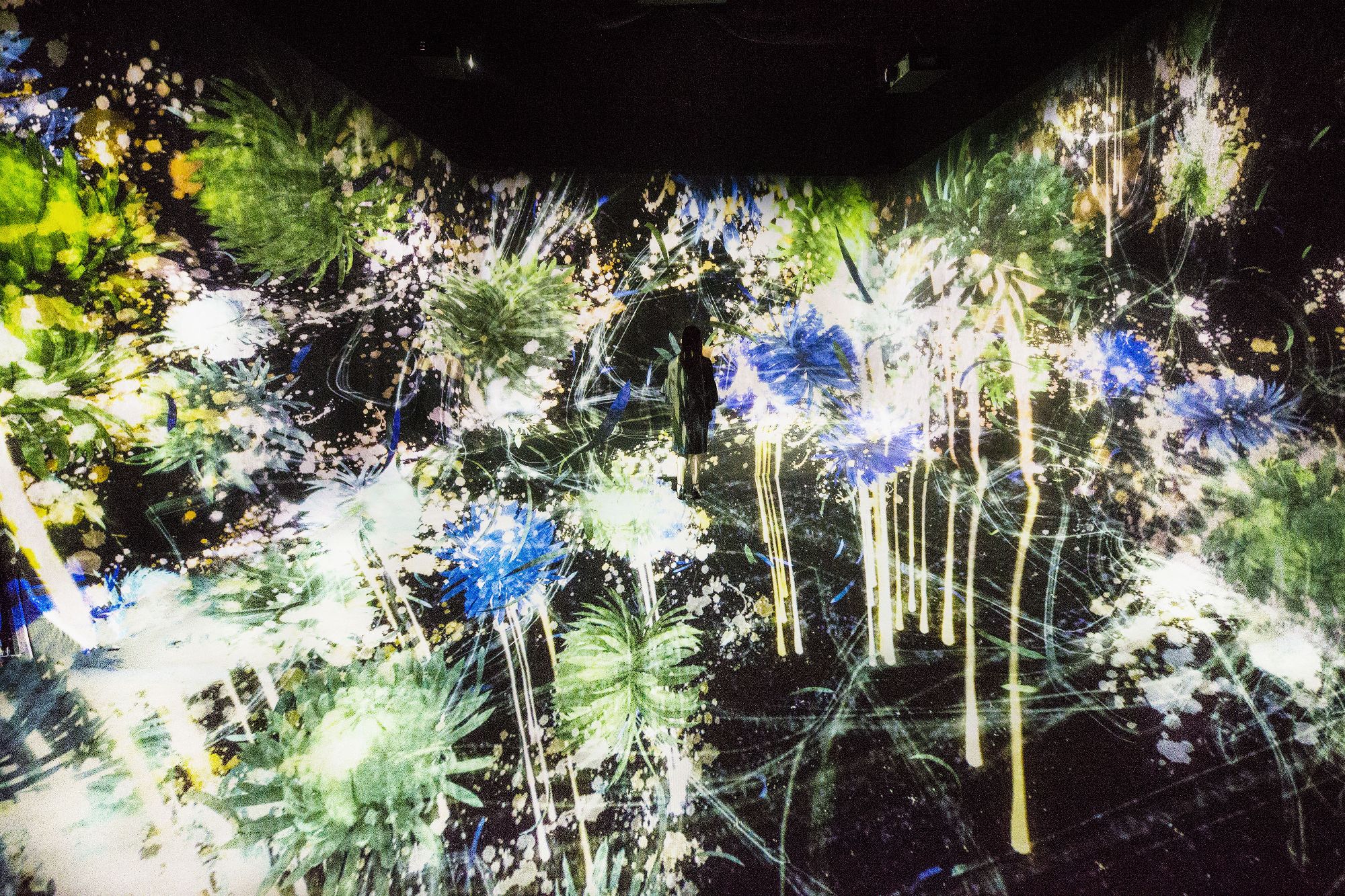 teamLab is a digital art collective and company based in Tokyo that strives to preserve the beauty of nature in sleek new media experiences. They've created work all over the world, including hanging motorized flower gardens, projection-mapped rice paddies, fiery cubes, and crystalline Christmas trees.
See more of teamLab's work on their website.
Via Creators
Follow our FB page Lumen