It's a sight Fisher Building architect Albert Kahn couldn't fathom in 1928: a five-foot mini-ramp packed with skateboarders in one of his greatest architectural achievements. In Detroit, such a brash juxtaposition is becoming the norm. As the city's creative class grows, it's spilling into Detroit's historic building stock. It's a trend in post-industrial cities with space to spare, but Everard Findlay's extreme sports vision set inside of Detroit's largest art object (the Fisher Building's oft-quoted nickname) still manages to make a bold statement. 
The installation stretched across four days and attracted an array of architecture nerds, extreme sports fans and youthful faces from the nearby neighborhood. Members of legendary techno outfit Underground Resistance provided the soundtrack. The entire project was completed in under two weeks—two days for construction (led by Detroit-based Ramped Construction), and less than 10 days for the paint job.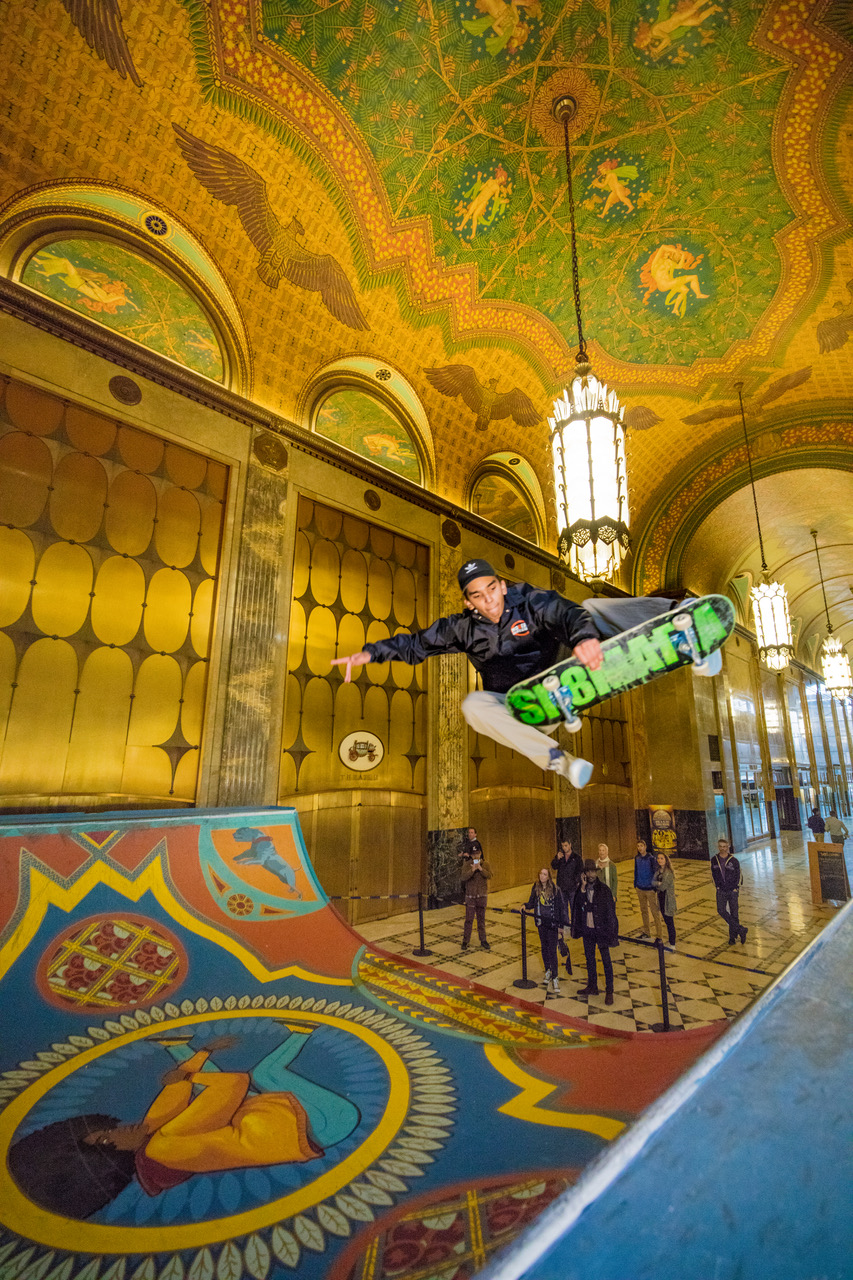 It's a swift timeline familiar to the building's history. The 1.1 million square foot skyscraper was completed in just 15 months and boasts 430 tons of bronze, a stunning three-story arcade with a mammoth fresco finish and over 50 types of marble from around the globe (nothing like breaking your arm skateboarding on the fine Italian marble of the Fisher Building).
A trio of local artists—Miranda Wedge, Brian Oscar and Hillary Butterworth—designed the mini-ramp's vivid tribute to Géza Maróti's stunning Fisher Building fresco.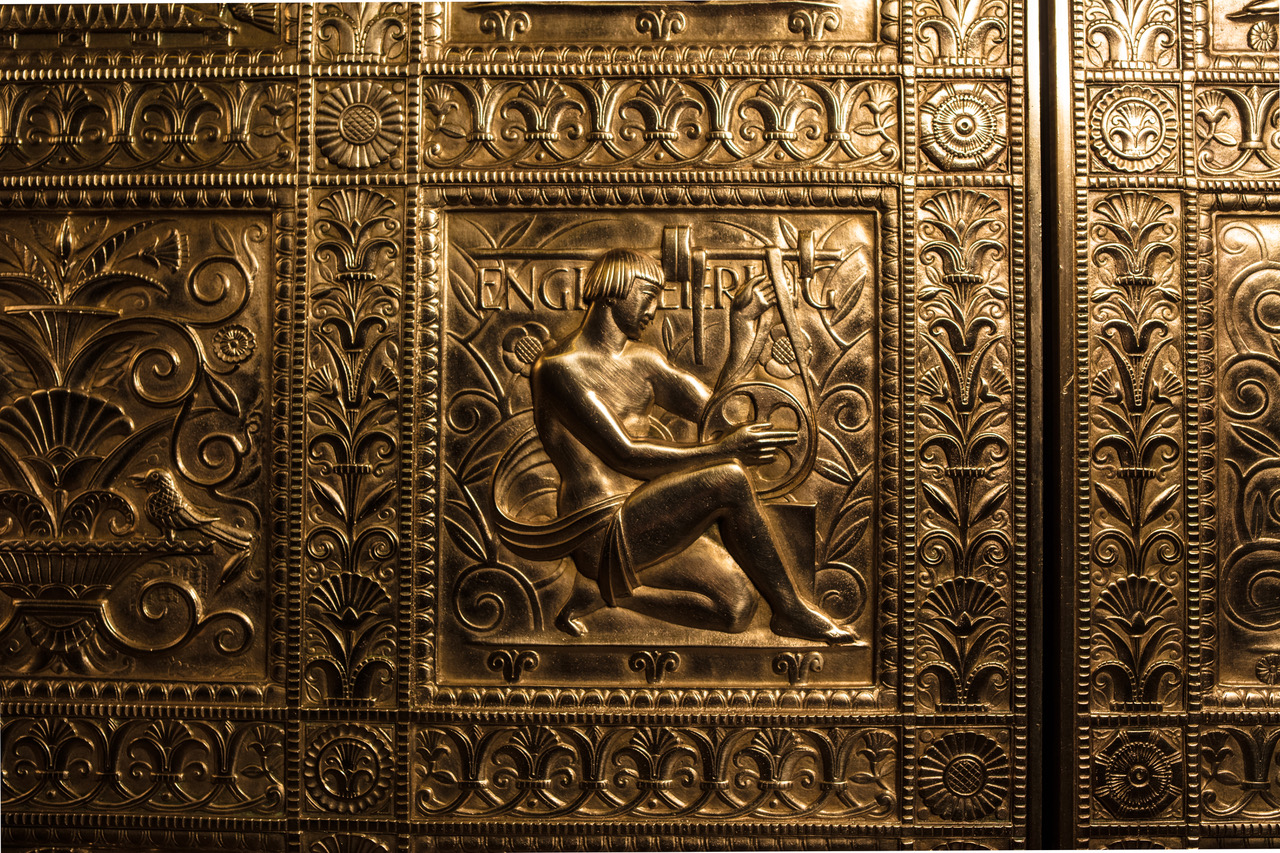 Hand-painted in just two months by Maróti and five immigrant painters, the stunning fresco stretches across the entire arcade and recently underwent a $500,000 restoration. A flora and fauna theme dominates with pearly white, redheaded cherubs frolicking among evergreen and hemlock needles.
Maróti's work was rooted in Hungarian tradition but modern for America in 1928. The homage created by Wedge and her cohorts would be considered revolutionary if unveiled in the same era. "When we came together, one of the main things we discussed was the figures in the fresco being some of the most important overall," says Wedge. "Instead of it being another white woman, we wanted to represent a whole community that isn't represented in the building at all."
Wedge updated the flora and fauna theme to represent the wildlife of Detroit's neighborhoods today—a pheasant, a squirrel and a pit bull round out the design.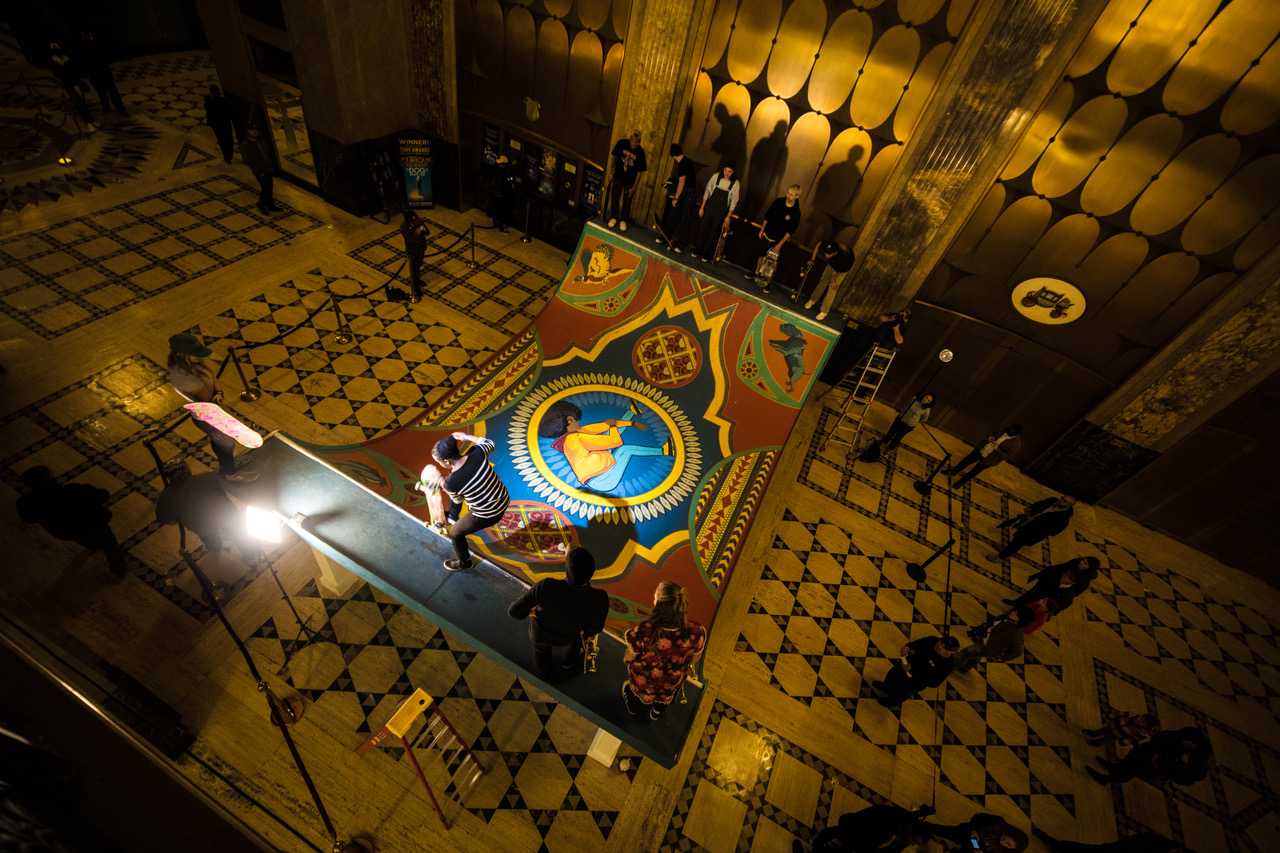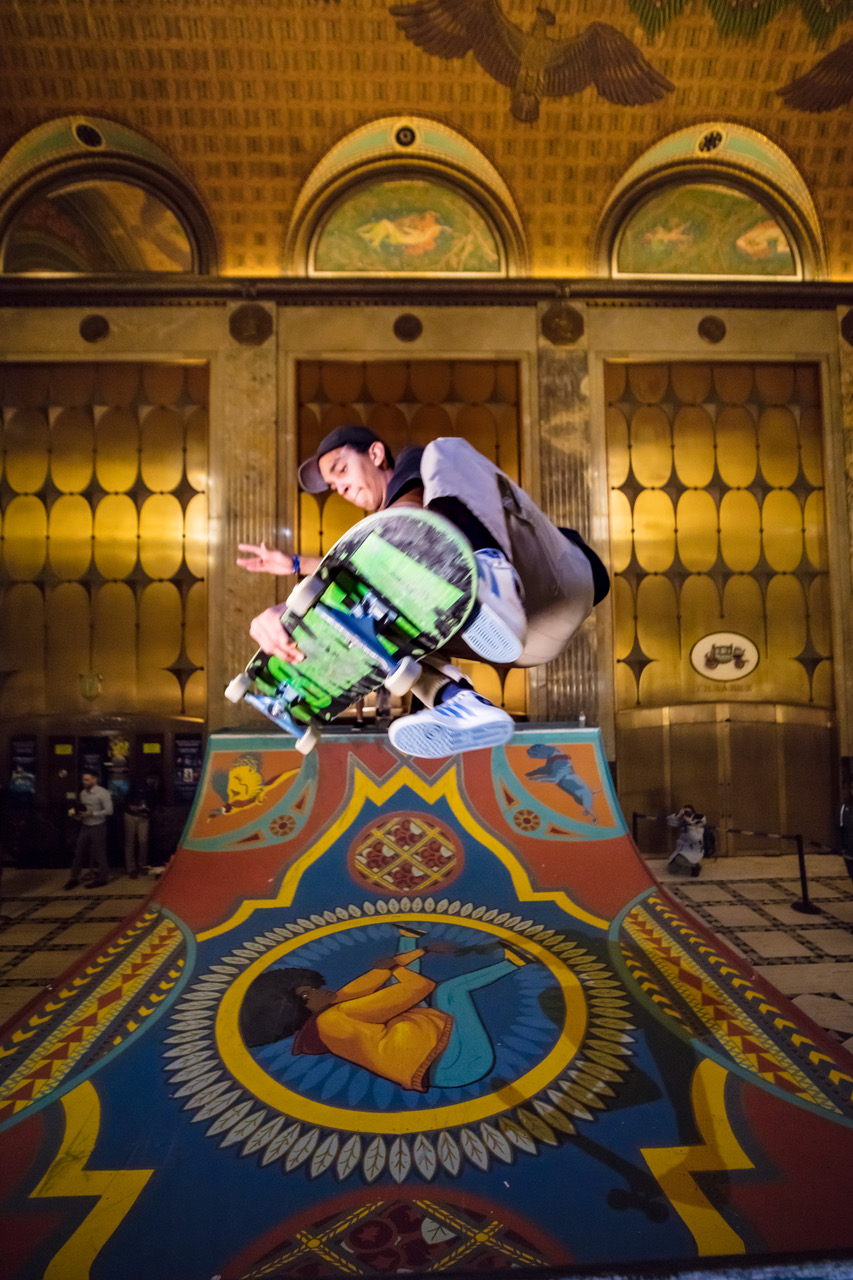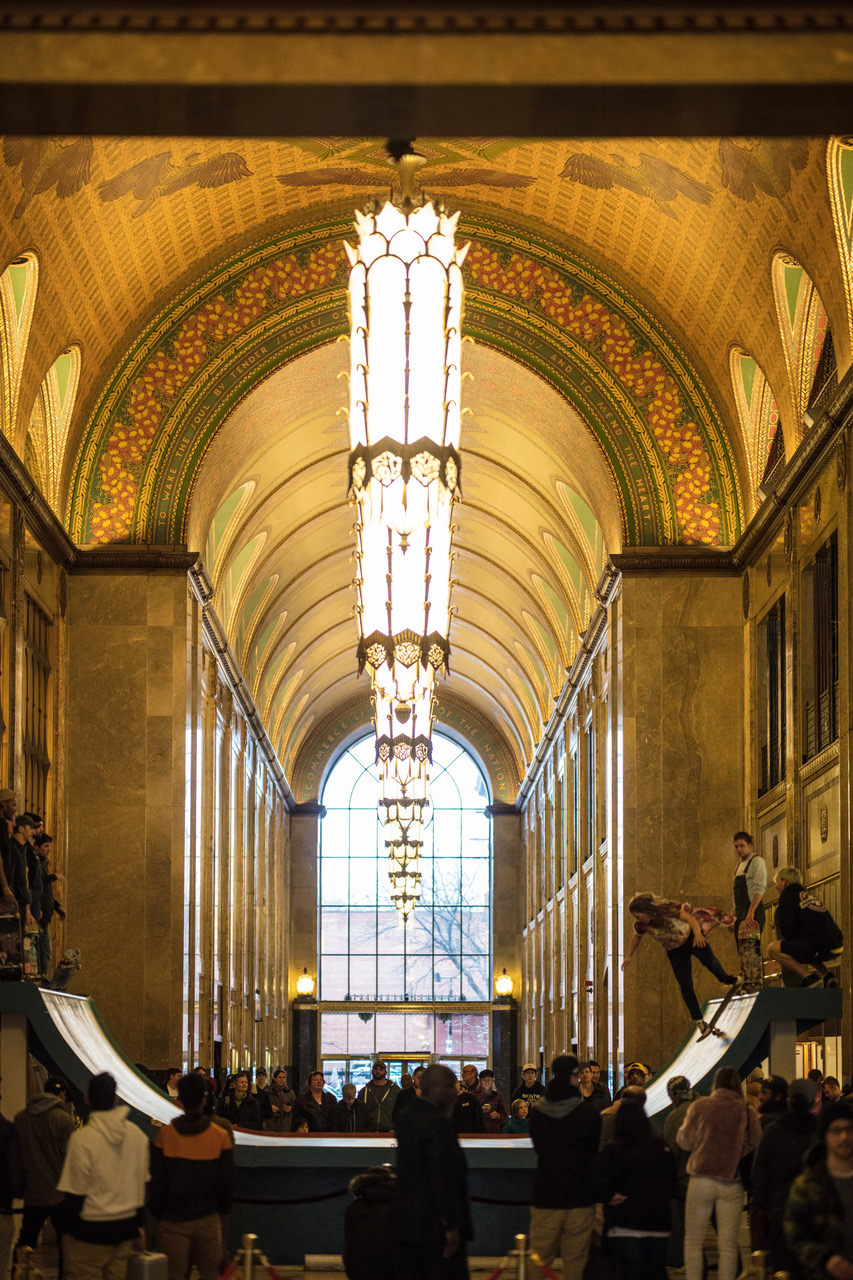 The project was funded by The Platform, the current owners of the Fisher Building. While they declined to disclose the cost of the installation, it's part of a $100-million restoration and investment into the property with the goal of creating a hub for culture, arts and music that attracts new tenants. Next up for the Fisher Building is a full-blown, festival-sized production of homegrown indie darlings Flint Eastwood's record release show on April 14.
Via Creators
Follow our FB page Lumen