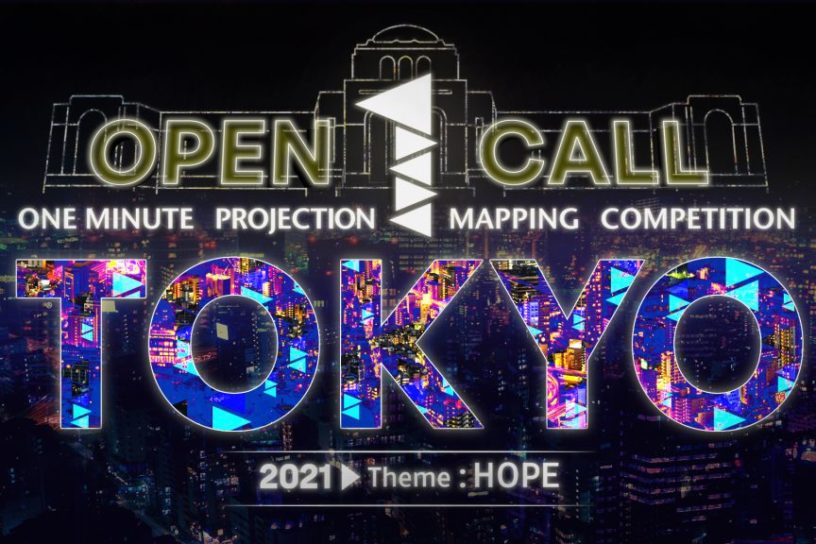 "1minute Projection Mapping" is plan to be held in December 2021 at Meiji Memorial Picture Gallery, Tokyo! Entry for participation has been opened!
Last year, various creative scenes such as art and entertainment, including projection mapping, were forced to refrain due to COVID-19, and this has caused quite damage to the scene. Nevertheless, creators are now steadily moving on a new path without being discouraged. The "1minute Projection Mapping" held every year in Japan was also forced to be postponed last year, but this year it will be held at a wonderful place in the highest upgraded form at the end of the year. There is no doubt that it will be a competition that will motivate many creators and mapping fans.
1 min to 1 min 59 secs International Projection Mapping Competition "1minute Projection Mapping" will be held in Tokyo on December this year. The venue is the Meiji Jingu Gaien Meiji Memorial Picture Gallery, a historical building of Meiji Jingu Gaien, right next to the New National Stadium.
Entry application for participating creators has started from July 1st. There were 177 entries from 43 countries and region for the previous competition at Odawara Castle in 2019 and this competition has been recognized worldwide. This year, it will be 9th time.
The theme is "希望 / HOPE".
For details on the competition and how to enter, please see the application guidelines at the link below.