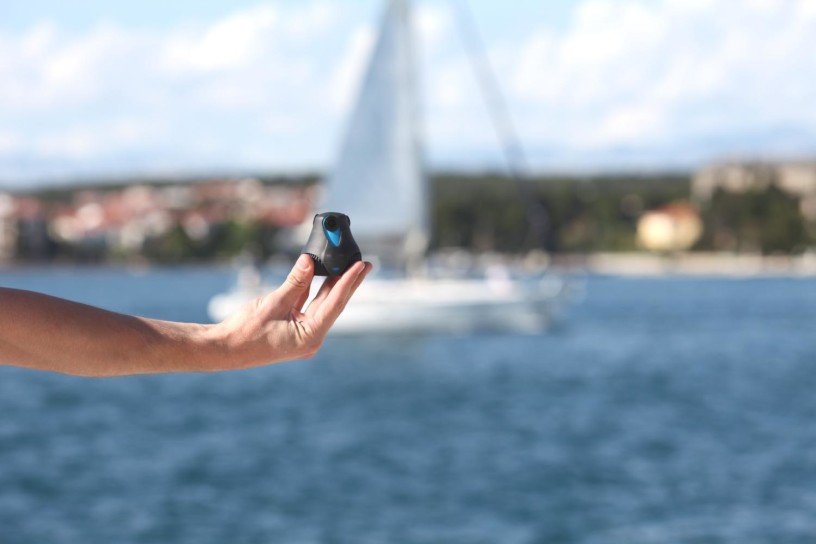 YouTube's announcement comes in partnership with crowdfunded start-up Giroptic.
Giroptic is the biggest French Kickstarter project to date raising over $1.4 million of its original $150,000 goal. The startup's flagship product will be the 360cam, a rugged palm-sized camera that captures 360-degree video.
Planning to bring 360-videos to the mainstream, the 360cam is set to sell for $499 according to the original crowdfunding page. Giroptic tells PSFK that pre-orders are now accepted and the 360cam is expected to ship in May 2015.
The 360cam is rated waterproof and an optional goggle accessory will protect the three lenses from water. Each custom-made lens will cover 185 degrees, an impressive number for the size. Able to capture videos in full HD, the 360cam records three different videos which are automatically stitched together on-board. The 360cam is also able to capture 8.2 megapixel images and with the rugged exterior, portable size and entry-level price point, it is set to compete in the sports camera market against the likes of the GoPro.
An exciting application of 360-degree videos is virtual reality. By capturing entire environments, the video format creates an easy way for people to create content compatible with interfaces such as the long-awaited Oculus Rift goggles.
Attempts at introducing 360-degree video to the public has been done before. Another start-up Kogeto has previously released the Dot, a portable iPhone attachment that, together with an app, allows the iPhone to capture 360-degree video. Kogeto also offers a stand-alone option with 4K resolutions and teleconferencing capabilities at $1299 (preorders for $999 from official website).
YouTube is visited by over 1 billion people every month with 300 hours of video uploaded to its servers every single day. It was bought by Google in November 2006 for $1.65 billion and is celebrating it's 10th birthday since being founded in February 2005.
via psfk